Projects
Dust control screen for industrial site- Port of Corpus Christi
Preventing dust from moving off site into surrounding neighborhoods.
242 poles used – removing 110,000 lbs of green house gases from the environment.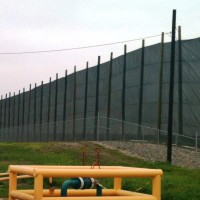 New Paintball Park opens in South Houston
New Paintball Park demonstrates correct use of treated utility poles to support protective fence and lights while saving money.  The use of wooden utility poles also removed 7,140 pounds of Green House Gases from our environment. That is good for us all.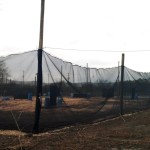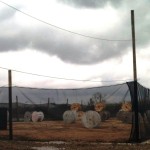 A pressure treated split rail fence, like the one in the picture, sequesters 6 pounds of greenhouse gases per foot
The game fence in the picture not only keeps in the deer but each 12' treated post holds in 63 pounds of greenhouse gases.  This project holds sum 13,860 pounds of greenhouse gases.