Plastic Lumber
X-celwood Pictures | X-celwood FAQ

" Use Plastic Lumber as wood without the limitations."
Simply the best trim board you will ever use!
Will not rot, decay, crack, or check
Wipe, then paint; no primer needed.
Fire rated to UL94 VO, UL94 5V, and UL48.
Easily installed using standard saw blades, nails, screws, or glue.
Lightweight and workable with standard saws.
No raised grain, surface checks, or end splits.
Can be shaped or profiled.
Insect and termite proof.
Will not absorb water.
Easily cut, screwed, glued, or stapled.
Only one finish topcoat of latex required.
Product Comparison

Spruce
PrimeTrim
X-CELWOOD
Hold on material above grade
8″
6″
0″
Contact with concrete
No
No
Yes
Expose to water
No
No
Yes
Fascia nailed at 24″ centers
Yes
Yes
Yes
Other nailing at 16″ centers
Yes
Yes
Yes
Face nailing
1/2″ from edge
1/2″ from edge
1/2″ from edge
Edge nailing
Predrilled or will split
Predrilled or will split
No special requirement
Gap required
1/8″
1/8″
1/8″
Painting
High quality acrylic latex or oil base
High quality acrylic latex or oil base
High quality
acrylic latex or oil base
Water absorption
Absorbs water
Absorbs water
Does not absorb
water
Insects
Does not resist
Does not resist
Resistant to
all
Decay
Will decay
Will decay
Will not decay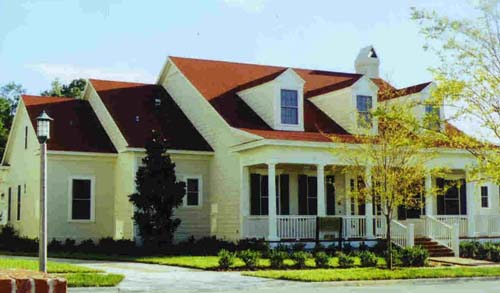 Typical Properties – Physical

Property
Test
Unit
Value
Specific gravity
ASTM D 792
g/cm3
0.55
Water absorption
ASTM D 570
0%
0.30
Shore D hardness
ASTM D 2240
–
70
Typical Properties – Thermal

Property
Test
Unit
Value
Heat disportion temp
(under load at 264 psi)
ASTM D 648
°F
130
Coefficient of linear expansion
ASTM D 696
in/in/F
35 x 10
Thermal conductivity
ASTM D 177
Btu in/hr ft °F
0.50
Flammability Standards

Other Property
Rating
UL 94
5V
Passed
UL 48
N/A
Passed
Stock Sizes Available

18′ Length
20′ Length
1 x 4
5/4 x 4
1 x 6
5/4 x 6
1 x 8
5/4 x 8
1 x 10
5/4 x 10
1 x 12
5/4 x 12
1 x 16
5/4 x 16
1 x 24
5/4 x 24
1 x 48
5/4 x 48
Installation
Install plastic lumber wherever wood trim is used.
Apply directly to structural members or over existing siding.
Cutting
Circular saw: Use conventional high speed steel or carbide saw blades.
Band saw: Use 4 to 8 teeth per inch at speeds of 3,000 to 5,000 fpm.
Nailing
Use air-powered finish-nail gun or six-penny galvanized box.
Fascia nailed to framing, 24″ o.c. max.
Corner or band, 16″ o.c. max.
Painting
Remove any grease or dirt with alcohol or naphtha.
Will accept acrylic-based lacquers, urethane and vinyl-based paints.
Sherwin Williams Prolane (polyurethane base).
Schwartz Chemical Co. Rez-N-Lac (vinyl base).
Adhesives
MEK (Methyl Ethyl Ketone) or PVC pipe glues.
Sizes
5/8″, 3/4″, and 1″ from 2 1/2″ to 47 1/2″.
Warranty
Ten Year Limited: Impervious to insects and moisture that cause delamination, swelling
or rotting.
Special Features
Ideal for salt air and high humidity conditions.
Requires no sealing or priming.
UV inhibitors in white InteCel.
Can be exposed to water sprinkle.
Can be in contact with concrete or ground.
Eliminates warping, splitting, swelling, knots and raised grain.
Uniformity in every board; voids and cupping are eliminated.
Applications
Batten Boards | Box Column Corner Boards | Extension Jambs | Fascia Boards Flat Casing Boards
Fence Boards | Gable End Louvers | Garage Door | Flat Jambs and Door Stops | Lattice and Trellis Boards
Mullion Castings | Planters | Rake Boards | Skirt Boards | Soffit Boards