Can you see it for the trees?
Posted: November 3, 2016
Can you see it for the Trees?
The Bridge…
_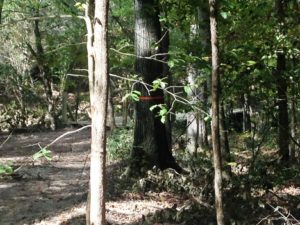 _
_
In Tyler, Texas they could.
_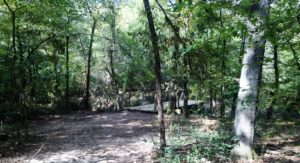 _
Faulkner Park in Tyler, Texas needed a bridge to access an area of the park's woodland trails.
The bridge had to be large enough to allow for small vehicle usage and yet built in such a way as to not damage the woodland habitat.
_
_
So, can you see it? Built in two days – with small equipment – and able to hold up 40,000 lbs. The treated wood used also contains 14,000 pounds of green house gases that will never be seen again. I think Tyler has earned a BIG STAR.
_
A BIG   GREEN   STAR.